OUR PRACTICE AREAS
Attorney Halloran resolves disputes in an efficient, cost effective manner, while always keeping his client's best interest at heart.  He has extensive experience handling cases in state and federal courts, before administrative agencies, in mediation, and in arbitration.  Whether a client's situation requires litigation or can be resolved through negotiations, Attorney Halloran has the experience and expertise to help his clients overcome legal obstacles so they can move forward with their business and professional lives.
Attorney Halloran serves clients in the following areas:
Business Law
Business Litigation
Trust & Estate Litigation
Environmental Litigation
Mediation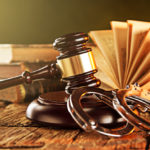 Criminal Defense
Regulatory Matters
Real Estate Law
QUESTIONS ABOUT LEGAL ISSUES?